Ivan Ivanov, Ph.D.
Minister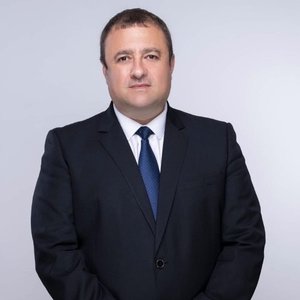 Ivan Ivanov was born in 1975 in the town of Shumen. He holds a master's degree in History from Sofia University "St. Kliment Ohridski" and Law from the University of Veliko Tarnovo"St. St. Cyril and Methodius".
In 2016 he defended his doctoral thesis on history. Ivanov obtained his PhD in information management process in 2018.
Ivan Ivanov has legal and administrative work experience being a legal advisor, lawyer, and a municipal councilor.
Since 2013 he has been a Member of Parliament in the 42nd, 43rd, 44th, 45th, 46th and 47th National Assembly of the Republic of Bulgaria.
Member of the parliamentary committees on legal affairs; European affairs; internal affairs and public order; European affairs and control of European funds.