Valentin Chambov
Deputy Minister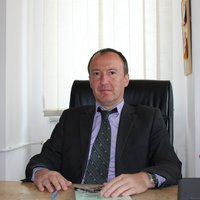 Valentin Chambov holds a master's degree in forestry and graduated from the University of Forestry in Sofia. He is a member of the Management Board of the Union of Foresters in Bulgaria. Chambov was a longtime employee of the Executive Forest Agency.
He started his professional career as a forester and later became a senior forester in the State Forestry Department of Gotse Delchev. He headed a state logging company, and then for ten years until 2013, he worked as an expert at the Executive Forest Agency. From 2013 to 2015, he was head of department at the Ministry of Agriculture and Food and the Forest Agency. From 2015 to 2022, he was head of department and then became director of directorate at the Forest Agency.
He has participated in the development of the normative, strategic and administrative framework in the forestry sector, including the main part of the by-laws for forestry in the last 15 years. He has participated in numerous working and expert groups at the European Commission in Brussels.
Krum Nedelkov
Deputy Minister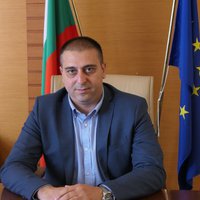 Krum Nedelkov is a long-time university teacher in the Faculty of Veterinary Medicine at the Trakia University, Stara Zagora. His scientific career began in 2006 as an Assistant Professor in the unit of Nutrition, dietetics and Veterinary sanitary expertise of feed at the Veterinary Medicine Faculty. In 2011 he became Chief Assistant Professor. He successfully defended a thesis on the topic of "Nutritional and non-hormonal methods for estrus synchronization and increase fertility of sheep" in 2013. Since 2019 he has held the academic position of Associate Professor in Nutrition and Dietetics". In January 2020 Nedelkov was appointed as Deputy Dean for Education and Students Affairs at the Faculty of Veterinary Medicine at Trakia University.
He specialized at the Animal Sciences College of the Pennsylvania State University (University Park, State College, PA, 16802)., where he conducted and participated in the organization of a number of research experiments, related to the improvement of feeding methods for farm animals and the reduction of greenhouse gas emissions in dairy farming.
He has led a large-scale scientific project under the international program SmartCow (Horizon 2020) in collaboration with scientists from the National Agrarian Institute of France (INRAE) and the Irish Institute of Agricultural Sciences (TEAGASC) in the field of raising beef cattle.
He has more than 60 scientific publications in peer-reviewed international journals and his works have been cited more than 220 times in specialized publications for agrarian sciences. He is a member of the Union of Veterinarians in Bulgaria, as well as the Union of Scientists - Stara Zagora Branch.
He speaks English and German.
Married with one child.
Georgi Sabev
Deputy Minister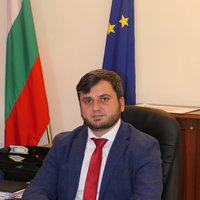 Georgi Sabev is a professional having many years of expertise in the field of European policies in farming and agriculture. He was born in 1986 in the town of Yambol. He completed his higher education in International Business at the Tampere University of Applied Sciences, Finland.  
Sabev holds a Master's degree in Economics from the University of Food Technology in Plovdiv. He has undergone an extensive training to improve his skills in the EU legal framework, sustainable development and EU environmental legislation.
In 2007, he started his career as an associate of the Bulgarian Trade Attaché for Northern Europe in Finland.
In the period 2010-2012, Georgi Sabev worked in the Localization Department at Nokia Telecommunications Company.
 In 2012, joined the European Parliament in Brussels, Belgium. In 2014, he was an advisor on Agriculture and Rural Development, and since 2019 - on Fisheries. He has specific experience in the field of the Common Agricultural Policy, European quality schemes, rural development, fisheries and aquaculture, biodiversity, international agreements of the European Union among others.
Fluent in: English, German, Dutch, Finnish, Russian, Croatian and French.
Speaks: Swedish
Todor Dzhikov
Deputy Minister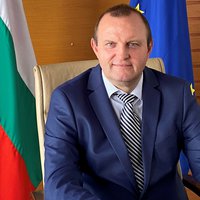 Todor Dzhikov has extensive managerial expertise in the production, processing and trade of farm produce.
He is the chairman of the National Association of Potato Producers (NAC), which unites over 250 producers from all over the country and  he also managed "Farmer 2005"Ltd  company for production of  plant produce.
In 2020-2021 he worked as an advisor to the Agriculture Minister. Dzhikov has a degree in economics from the University of National and World Economy.
He has personal cause to work for the restoration of balanced agriculture in our country by providing access to markets, manpower, irrigation,  wholesale and retail trade control, adequate border control, clarification of production and fight against theft, fraud, corruption and waste.